RHL Social Justice Initiative  Radio & TV

Welcome to RHL Social Justice Initiative

Welcome to RHL Social Justice Initiative hosted by Apostle Natalie Young " If you're looking for quality programming to platform your initiatives for Activism, Radio, Music & TV hosting we are LOOKING for great ideas for our RHL segments!

You've come to the right place at RHL Social Justice Initiative we'll give you the platform attention and community support services you'll come to expect and enjoy. We offer the best personal community Radio and TV services available. " RHL " The Remnant House Living Inc. has been registered with the Secretary of State in Ohio since 2013 as a 501c3 corporation. Let us put your Social Justice experience to work for you. RHLSocialJustice@yahoo.com

For more information please:

YOUR SILENCE IS COMPLICITY

RHL Ministry Radio Media
by
The TheRemnantHouseLiving.org
is licensed under a
Creative Commons Attribution-ShareAlike 4.0 International License
.
Based on a work at
RHLMinistryRadio.com
.
Permissions beyond the scope of this license may be available at
https://rhlministryradio.airtime.pro/
.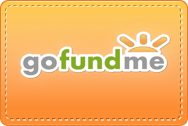 https://nowthisnews.com/